Functions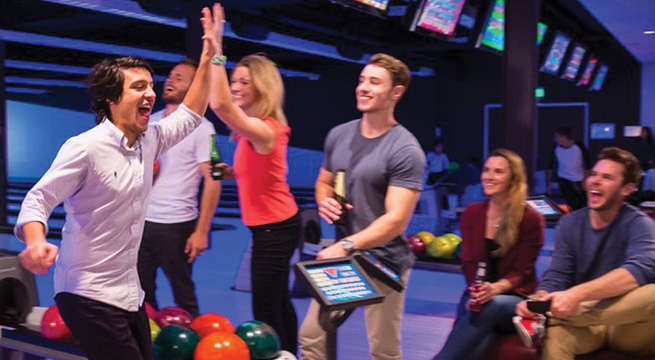 Entertainment plus Fully Licensed & Air-Conditioned Centre
Bowling Functions
Adults
2 Games $15.00/person
3 Games $21.00/person
Children
2 Games $12.00/person
3 Games $16.00/person
(These prices are for groups 15 people and more.)
For "whole centre" pricing please send us an email –  Mail@Mackayleisurecentre.com.au
These prices exclude QLD public school holiday periods. For School Holiday pricing please email us Mail@mackayleisurecentre.com.au
______________________
Click Here to download our Food Platter Menu
Hot Platters
$75 each
Each platter has servings for 10 people
Asian
Dim Sims
Spring Rolls
Pork Won Tons
Satay Honey Chicken
Ocean
Fish Bites
Prawn Twisters
Salt & Pepper Squid
Crumbed Calamari
Coconut Prawn
Footy
Party Pies
Mini Sausage Rolls
Meatballs
Wedges
Fried Chicken Pieces
______________________
Cold Platters
$100 each
Antipasto Platter
Assorted Cheeses, Sips, Deli cold cuts,
Marinated vegetables, vegetable sticks,
Crackers and seasonal fruit.
______________________
BBQ!
$25 per Adult and $15 per Child (under 12)
Your choice of:
3 Meats (Ribeye Fillet, Rissoles, Sausages and Marinated Chicken Pieces)
3 Salads (Tossed Green Salad, Kale Coleslaw, Wombok Salad Potato Salad)
______________________
Book Your Function Online
If you'd like to make a booking for a function, please complete the form below and send us your booking request. One of our staff members will then contact you to confirm the availability of the day and time you have requested and confirm all the function arrangements with you.